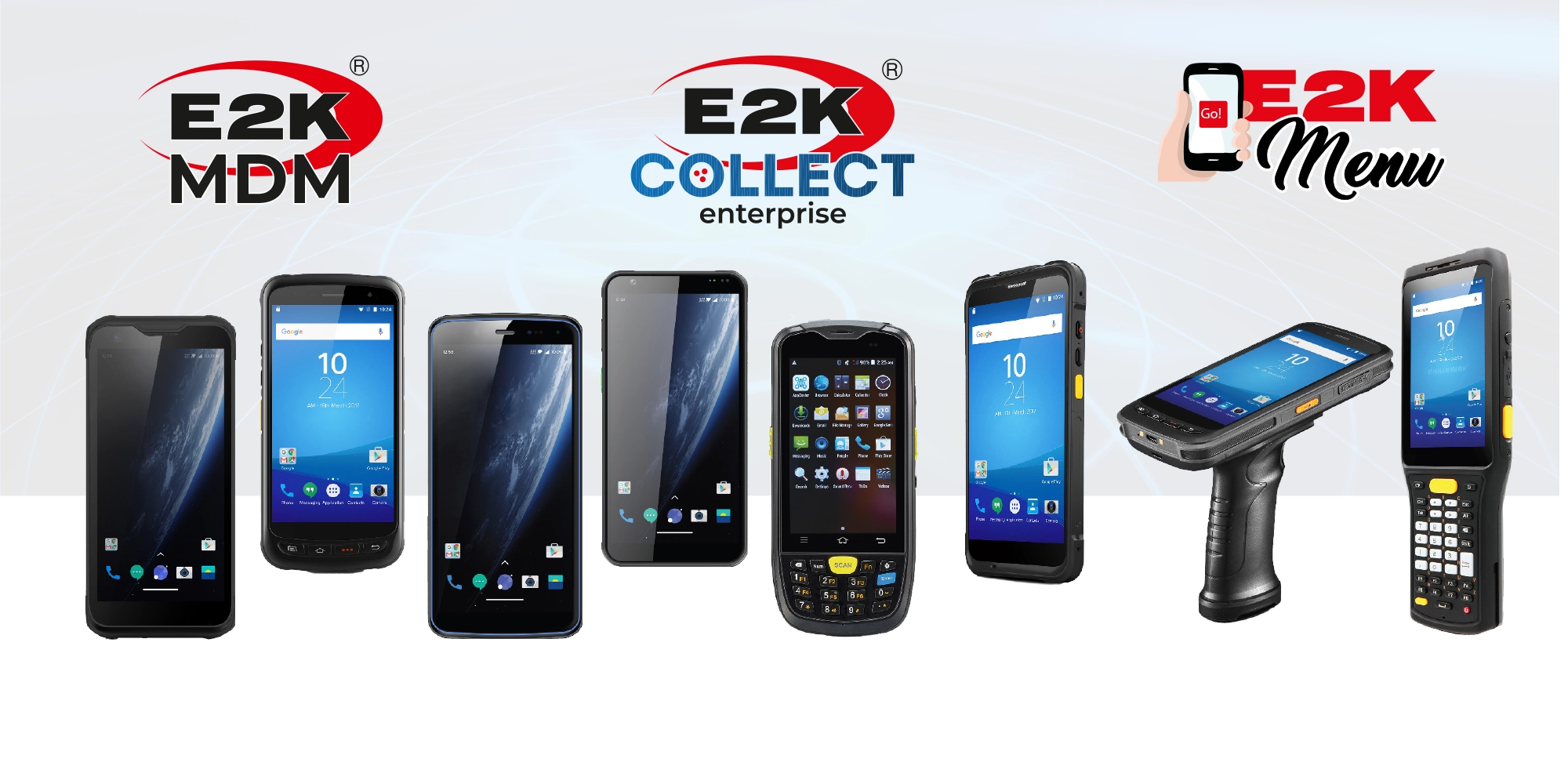 High-performance, tested, and seamlessly integrable with our leading software solutions. Also available in a Operating Lease option!
Common features: extremely high level of durability and excellent performance.
The new Plus terminals stand out for their robustness: their level of durability ranges from IP 65 to IP 68, ensuring resistance to water and dust, submersion, and impacts;
– Hanno in comune un CPU di ultima generazione (Octa-Core da 2.0 Ghz) che garantisce grande velocità;
– Ad accomunarli anche il sistema operativo Android di ultima generazione e la possibilità di installare un software MDM per il controllo da remoto;
– Tutti i nuovi terminali Plus hanno lettori 1D e 2D e lettore NFC integrato per la cattura rapida ed efficace del dato;
– Userfriendly e dall'uso facile e intuitivo, fanno l'occhiolino ai più moderni smartphone grazie a grandi display gorilla glass e fotocamere performanti da 12 a 16MP.
Enhance their performance with our software solutions.

Your work needs, our Plus terminal
The new range of Plus terminals is designed to meet all the requirements for automatic identification tasks. From the restaurant industry to retail and warehouse management, the Pluriservice Group is by your side to analyze your specific needs and identify the most suitable terminal for your business.
Restaurant
Retail
Warehouse management
Are you in the restaurant business? Be amazed by the Plus 50 and the Plus One.
Is your work environment industrial? Discover the incredible performance of the Plus 61.
Do you need an ultra-resistant terminal? Rely on the Plus 66!
Plus 50 to revolutionize the world of catering:
5G, removable battery, and a 16MP camera
Ideal for the Catering sector, with Plus 50 work never stops thanks to the removable battery, 5G connectivity, and IP67 protection rating!
Plus 60 for working with peace of mind even in challenging environments:
many accessories, drop resistance up to 2 meters, and a physical keyboard.
The mobile computer Plus 60 is perfect for Logistics and Warehousing. Tough environments don't faze it, and it remains unscathed even after a 2-meter fall.
Plus 61 for industrial warehouse use
3 keyboard options, removable battery, and Barcode, RFID, and NFC reading capabilities.3 keyboard options, removable battery, and Barcode, RFID, and NFC reading capabilities.
The most advanced technology is packed into a rugged and feature-rich terminal that ensures continuous hours of work thanks to the 6700 mAh battery and optional battery for the RFID module.
Plus 66 for an evolving warehouse
Affordable, easy to disassemble, and with Volume Measurement mode.
Ideal for warehouse, production, and retail, it adapts chameleon-like to the user's needs, who can choose between options for fingerprint recognition, RFID, and volume measurement.
Plus 71, an ally for increased productivity
High-performance battery and PSAM infrared system.
Incredibly easy to use to boost productivity in Logistics, Warehousing, Retail, identity verification, IC reading, and meter reading.
Plus 72, designed for industry with Zebra scanning engine
8000 mAh battery and integrated RFID system for heavy-duty use.
Over 12 hours of intense work and industrial-scale performance with the Zebra scanning engine, ideal for quick and accurate reading of 1D/2D barcodes in any condition.
Plus C91, lightness and beauty for the Retail world
16MP camera and IP67 protection grade in just 230 grams.
The lightest portable terminal in its range, with an elegant design ready to win over even the most demanding customers.
Plus ONE, robustness and high performance to optimize your investments
IP68 protection grade, Android 12, and a removable 5000 mAh battery.
Take Hospitality and Retail to the next level with a powerful and durable terminal, capable of withstanding drops from 1.5 meters.
Beautiful, right?
Are you curious and want to know more?
Contact us to discover the terminal that best suits your needs.